Choose your cheer

Group events
Cocktails + comedy
Gather at our restaurant for a holiday party your team won't forget! Make your list of 20 – 40 guests (we'll check it twice) — and enjoy a specialty menu before a night of comedy downstairs!
$50 + HST per person
Show up at 5pm in time for the show at 7!
Lunch + laugh
Join us downstairs for a buffet and belly laughs courtesy of Ottawa's best comics! Bring up to 80 of your closest friends and colleagues any Friday afternoon in December.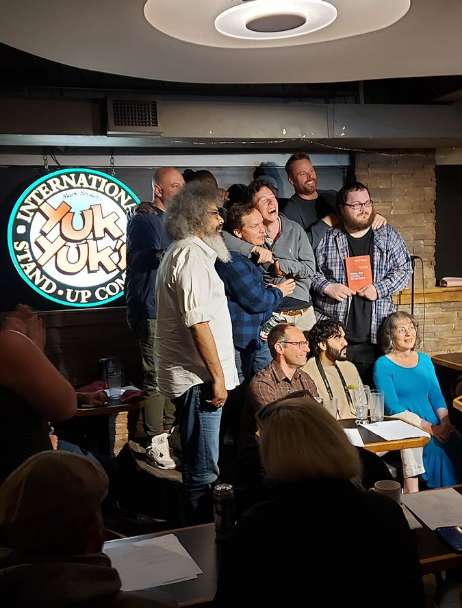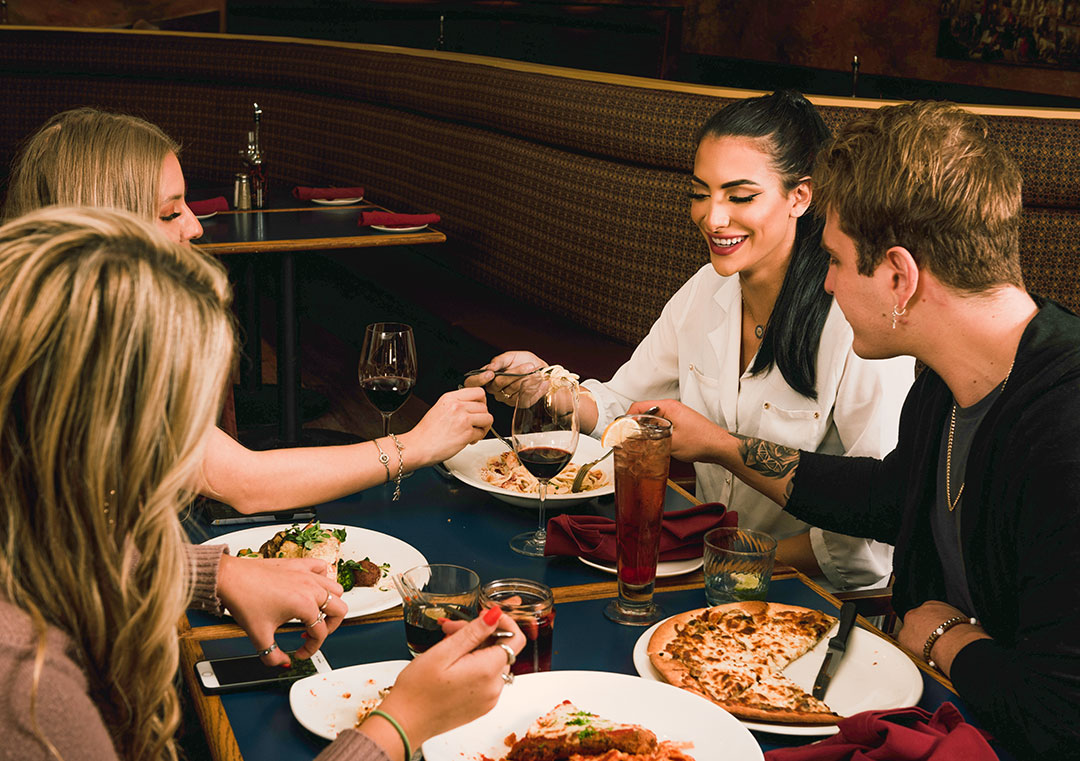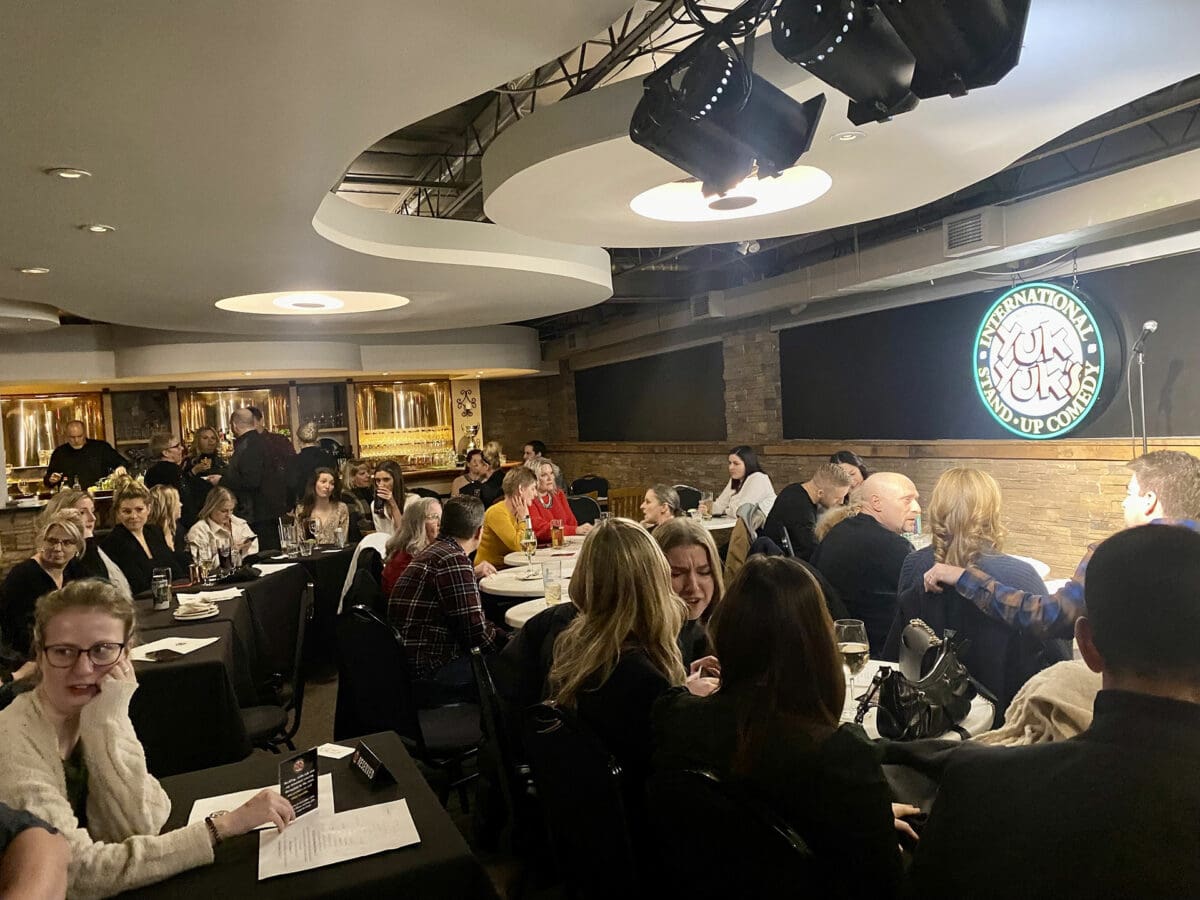 Dinner + Show
Don't miss this year's festive rendition of this classic combo! Set up the experience with dinner upstairs (featuring a two-course holiday menu). Then, head downstairs for the punchlines!
$70 + HST per person
Join us any Friday in December for dinner at 5:30 and a show at 7:30pm
Attend one of two shows any Saturday at 7 or 10pm (just be sure to show up two hours early for dinner!)
Our holiday Dinner + Show menu will also be offered on Wednesdays and Thursdays for Dinner + Show or group events
One festive feast, two ways to eat
…Because you know we wouldn't give you just one!
This year, we're bringing the holiday spirit to your table with two mouth-watering menus to enjoy in our dining room. (And, of course, we have holiday spirits available, too!) With set $40 – $45 and $60 – $65 options, there's something for everyone to enjoy with each delectable dish.
Spot the differences — which experience are you choosing?
Reach out today, and we'll get underway!